As a signatory of the United Nations Principles for Responsible Investment (PRI), Sustainability Excellence's investment research arm - ESG Invest - has made the formal commitment to drive the responsible investment movement forward in the Arab world by providing a wide range of customised products and services that support investors, asset managers, asset owners, and stock exchanges to integrate Environmental, Social, and Governance (ESG) issues in their core strategies and make better informed investment decisions.
ESG Invest provides comprehensive ESG ratings research reports that quantify the ESG performance of companies in the Arab world. Our team of native Arabic speaking research analysts assess ESG data points across 9 Sustainability Dimensions and 43 ESG issues with more than 180 data points for companies in the Arab world, analysing the level of integration of ESG issues at the company's core business activities and assessing the company's exposure to tail risk events and opportunities for Alpha.
ESG Invest will support you in making informed investment decisions through ESG analysis that uncover hidden risks that may not be captured by mainstream financial analysis.
ESG Invest will support you in developing a unique ESG integration roadmap that helps you identify companies with net positive impact while systematically managing ESG risks across asset classes.
ESG Invest will support you in benchmarking your ESG performance against regional and international companies on material ESG factors that the reasonable investor cares about.
700
Comprehensive ESG Reports of Companies in the Arab World
200
ESG Quantitative and Qualitative Performance Indicators
40
ESG Criteria Derived from International Standards and National Visions
4
Years of Historical Data
A focus on material ESG factors and best practices from the most stringent international standards.
A strong understanding of National Visions and Transformation Plans in the Middle East.
A diverse team of native Arabic speaking ESG Research analysts analyzing ESG information.
Regional collaborations with the GRI, stock exchanges, and leading financial institutions.
A proprietary IT platform supporting ESG analysis and dialogue between investors and ESG analysts.
Standardized and quality controlled data, verified by a rigorous quality management process.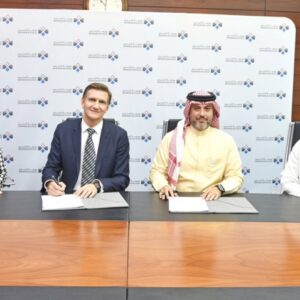 Bahrain Bourse (BHB) signed a Memorandum of Understanding on January 16, 2020 with the advisory firm Sustainability Excellence which aims […]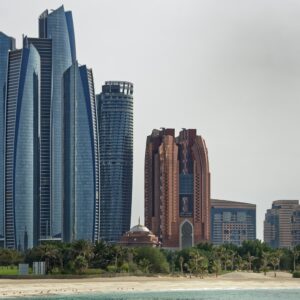 Abu Dhabi Securities Exchange (ADX), the region's leading financial market, signed a Memorandum of Understanding (MoU) with the management consulting firm […]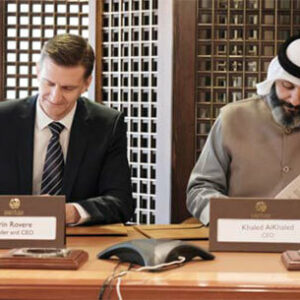 Earlier this year, Boursa Kuwait became a signatory of the Sustainable Stock Exchanges Initiative (SSE) demonstrating its commitment to encourage […]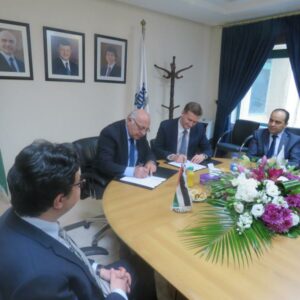 The Amman Stock Exchange (ASE) and Sustainability Excellence have signed a Memorandum of Understanding (MoU) to promote sustainability in the […]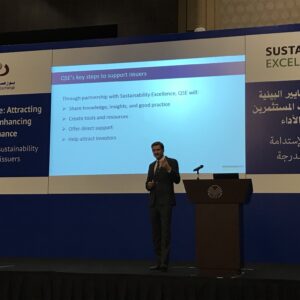 The companies listed on the Qatar Stock Exchange (QSE) can digitally report their sustainability performance from December this year as […]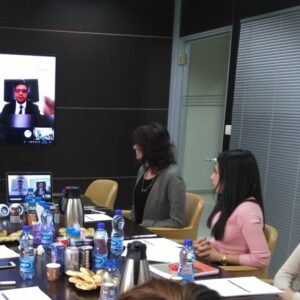 The training seminar was held in Ramallah on Tuesday, December 20, 2017.Members of the Palestine Investor relations chapter attended the […]
ESG Ranking
Latest ESG Rankings
Tadawul
| Company | Sector | Rank FY2020 | Rank FY2019 | Trend |
| --- | --- | --- | --- | --- |
| Almarai Company | Food and Beverages | 1 | 1 | ↔ |
| Saudi Telecom Co. | Telecommunication | 2 | 4 | ↑ |
| Saudi Basic Industries Corp | Chemicals | 3 | 2 | ↓ |
| Saudi Electricity Company | Utilities | 4 | 8 | ↑ |
| BAHRI | Energy | 5 | 16 | ↑ |
| The Saudi Investment Bank | Banks | 6 | 3 | ↓ |
| Sahara Inter Petrochemical | Chemicals | 6 | NA | NA |
| National Industrialization Co. | Chemicals | 7 | 6 | ↓ |
| Jarir Marketing Co | Retail | 8 | 9 | ↑ |
| Middle East Paper Company | Containers & Packaging | 9 | 21 | ↑ |
| Saudi Arabian Oil Co. | Energy | 9 | 14 | ↑ |
| Mobile Telecommunications Company Saudi Arabia (Zain KSA) | Telecommunication | 11 | 7 | ↓ |
| Al Rajhi Bank | Banks | 12 | 11 | ↓ |
| Etihad Etisalat Co. (Mobily) | Telecommunication | 13 | 34 | ↑ |
| The Saudi National Bank | Banks | 14 | 28 | ↑ |
| Saudi Industrial Services Co. | Industrial Conglomerates | 15 | 89 | ↑ |
| Saudi Arabian Mining Company (Ma'aden) | Metals and Mining | 16 | 10 | ↓ |
| Saudi Re for Cooperative Reinsurance Company | Insurance | 16 | 112 | ↑ |
| Saudi Airlines Catering Company | Business Support Services | 18 | 13 | ↓ |
| Bank Albilad | Banks | 19 | 15 | ↓ |
| Saudia Dairy & Foodstuff Co. | Food and Beverages | 19 | 48 | ↑ |
| Savola Group | Food and Beverages | 21 | 26 | ↑ |
| Rabigh Refining and Petrochemical Co | Energy | 22 | 12 | ↓ |
| Advanced Petrochemical Company | Chemicals | 22 | 117 | ↑ |
| Banque Saudi Fransi | Banks | 24 | 31 | ↑ |
| Bupa Arabia for Cooperative Insurance | Insurance | 24 | 34 | ↑ |
| Saudi Tadawul Group Holding Company | Diversified Financial Services | 24 | NA | NA |
| Saudi Paper Manufacturing Co. | Paper & Forest Products | 27 | 19 | ↓ |
| The Saudi British Bank | Banks | 29 | 23 | ↓ |
| Zamil Industrial Investment Co | Construction & Engineering | 29 | 24 | ↓ |
| Hail Cement Company | Construction Materials | 29 | 17 | ↓ |
| Arabian Internet and Communications Services Co. | Business Support Services | 29 | NA | NA |
| Riyad Bank | Banks | 33 | 24 | ↓ |
| Takween Advanced Industries | Containers & Packaging | 33 | 20 | ↓ |
| Saudi Steel Pipe Company | Metals and Mining | 33 | 21 | ↓ |
| Leejam Sports Co. | Hotels and Leisure | 33 | 72 | ↑ |
| Dr. Sulaiman Al Habib Medical Services Group | Health Care | 33 | 148 | ↑ |
| Electrical Industries Company | Electrical Components and Equipment | 38 | 26 | ↓ |
| Nama Chemicals Co. | Chemicals | 38 | 66 | ↑ |
| Saudi Ground Services Co. | Transportation and Logistics | 40 | 45 | ↑ |
| Red Sea International Co. | Real Estate | 40 | 31 | ↓ |
| Walaa Cooperative Insurance Company | Insurance | 40 | 61 | ↑ |
| SABIC Agri-Nutrients Co. | Chemicals | 43 | NA | NA |
| Yanbu National Petrochemical Company | Chemicals | 43 | 34 | ↓ |
| Seera Group Holding | Travel and Tourism | 43 | 38 | ↓ |
| National Agriculture Development Co. | Food and Beverages | 43 | 45 | ↑ |
| Methanol Chemicals Company | Chemicals | 43 | 31 | ↓ |
| Tabuk Agriculture Development Co. | Food and Beverages | 43 | 30 | ↓ |
| Naseej International Trading Company | Consumer Durables | 43 | NA | NA |
| Maharah Human Resources Co. | Business Support Services | 43 | 132 | ↑ |
| Saudi Cement Company | Construction Materials | 51 | 39 | ↓ |
| Najran Cement Company | Construction Materials | 51 | 18 | ↓ |
| Alkhaleej Training and Education Company | Business Support Services | 51 | 52 | ↑ |
| Tabuk Cement Co. | Construction Materials | 51 | 43 | ↓ |
| Aljazira Takaful Taawuni Company | Insurance | 51 | 105 | ↑ |
| Arabian Pipes Company | Metals and Mining | 51 | 28 | ↓ |
| Filling and Packing Materials Manufacturing Co. | Containers & Packaging | 51 | 34 | ↓ |
| Arab National Bank | Banks | 58 | 41 | ↓ |
| Arabian Cement Co | Construction Materials | 58 | 89 | ↑ |
| Saudi Pharmaceutical Indust.& Med. Appliances Corp. | Health Care | 58 | 50 | ↓ |
| Aldrees Petroleum and Transport Services Company | Energy | 58 | 47 | ↓ |
| Lazurde Company for Jewelry | Retail | 58 | 52 | ↓ |
| Saudi Kayan Petrochemical Company | Chemicals | 63 | 39 | ↓ |
| City Cement Company | Construction Materials | 63 | 57 | ↓ |
| United Electronics Company | Retail | 63 | 58 | ↓ |
| Saudi Arabian Cooperative Insurance Company | Insurance | 63 | 81 | ↑ |
| Al Moammar Information Systems Co. | Business Support Services | 63 | 168 | ↑ |
| Tanmiah Food Co. | Food and Beverages | 63 | NA | NA |
| Alinma Bank | Banks | 69 | 61 | ↓ |
| Abdulmohsen Alhokair Group for Tourism and Development | Hotels and Leisure | 69 | 61 | ↓ |
| Aseer Trading, Tourism & Manufacturing Co. | Diversified Financial Services | 69 | 132 | ↑ |
| United International Transportation Co. | Transportation and Logistics | 69 | 81 | ↑ |
| Saudi Marketing Company | Retail | 69 | 61 | ↓ |
| Al-Babtain Power and Telecommunication Company | Electrical Components and Equipment | 69 | 78 | ↑ |
| Saudi Fisheries Co. | Food and Beverages | 69 | 155 | ↑ |
| Alahli Takaful Company | Insurance | 69 | 48 | ↓ |
| Middle East Specialized Cables Co | Electrical Components and Equipment | 69 | 52 | ↓ |
| Salama Cooperative Insurance Co. | Insurance | 69 | 66 | ↓ |
| Bank AlJazira | Banks | 79 | 89 | ↑ |
| Yamama Cement Company | Construction Materials | 79 | 61 | ↓ |
| Abdullah Al Othaim Markets Company | Retail | 79 | 124 | ↑ |
| Eastern Province Cement Co. | Construction Materials | 79 | 72 | ↓ |
| Al Abdullatif Industrial Investment Company | Consumer Durables | 79 | 99 | ↑ |
| Dur Hospitality Co | Hotels and Leisure | 79 | 58 | ↓ |
| Al Alamiya for Cooperative Insurance Company | Insurance | 79 | 169 | ↑ |
| Saudi Public Transport Co. | Transportation and Logistics | 79 | 89 | ↑ |
| SABB Takaful | Insurance | 79 | 105 | ↑ |
| Batic Investments and Logistics Co. | Transportation and Logistics | 79 | 142 | ↑ |
| Fitaihi Holding Group | Retail | 79 | 66 | ↓ |
| Basic Chemical Industries Co | Chemicals | 79 | 72 | ↓ |
| Saudi Indian Company for Cooperative Insurance | Insurance | 79 | 52 | ↓ |
| Gulf Union Al Ahlia Cooperative Insurance | Insurance | 79 | NA | NA |
| Zahrat Al Waha for Trading Co. | Containers & Packaging | 79 | 78 | ↓ |
| Jabal Omar Development Company | Real Estate | 94 | 132 | ↑ |
| Emaar The Economic City | Real Estate | 94 | 155 | ↑ |
| Yanbu Cement Co. | Construction Materials | 94 | 89 | ↓ |
| Qassim Cement Company | Construction Materials | 94 | 72 | ↓ |
| Al Hammadi Company For Development and Investment | Health Care | 94 | 105 | ↑ |
| Northern Region Cement Company | Construction Materials | 94 | 66 | ↓ |
| Saudi Company for Hardware | Retail | 94 | 99 | ↑ |
| Halwani Bros Co. | Food and Beverages | 94 | 66 | ↓ |
| Saudi Automotive Services Co. | Retail | 94 | 117 | ↑ |
| Saudi Industrial Development Co. | Consumer Durables | 94 | 89 | ↓ |
| Amana Cooperative Insurance Co | Insurance | 94 | 99 | ↑ |
| Arabian Centres Co. | Real Estate | 94 | 148 | ↑ |
| Alujain Holding Corporation | Chemicals | 94 | 58 | ↓ |
| Southern Province Cement Co. | Construction Materials | 107 | 78 | ↓ |
| The Company for Cooperative Insurance | Insurance | 107 | 117 | ↑ |
| Saudi Industrial Investment Group | Chemicals | 107 | 99 | ↓ |
| Mouwasat Medical Services Company | Health Care | 107 | 105 | ↓ |
| The Mediterranean and Gulf Cooperative Insurance and Reinsurance Company | Insurance | 107 | 81 | ↓ |
| Al Jouf Cement Company | Construction Materials | 107 | 155 | ↑ |
| Saudi Arabian Amiantit Co. | Industrial Conglomerates | 107 | 112 | ↑ |
| AXA Cooperative Insurance Company | Insurance | 107 | 81 | ↓ |
| Saudi Enaya Cooperative Insurance Co | Insurance | 107 | 148 | ↑ |
| Chubb Arabia Cooperative Insurance Company | Insurance | 107 | 81 | ↓ |
| Al Sagr Co-operative Insurance Co | Insurance | 107 | 132 | ↑ |
| Al-Etihad Cooperative Insurance Co. | Insurance | 107 | 117 | ↑ |
| Wafrah For Industry And Development | Food and Beverages | 107 | 124 | ↑ |
| AYYAN Investment Co. | Industrial Conglomerates | 107 | NA | NA |
| Gulf General Cooperative Insurance Company | Insurance | 107 | 177 | ↑ |
| Saudi Industrial Export Co | Business Support Services | 107 | 155 | ↑ |
| Middle East Healthcare Co. | Health Care | 107 | 72 | ↓ |
| Al Kathiri Holding Co. | Construction Materials | 107 | 81 | ↓ |
| Nayifat Finance Co. | Diversified Financial Services | 107 | NA | NA |
| BinDawood Holding Co. | Industrial Conglomerates | 107 | NA | NA |
| Fawaz Abdulaziz AlHokair Company | Retail | 127 | 155 | ↑ |
| Dar Alarkan Real Estate Development Co. | Real Estate | 127 | 66 | ↓ |
| Knowledge Economic City | Real Estate | 127 | 139 | ↑ |
| Saudi Ceramic Co. | Construction Materials | 127 | 124 | ↓ |
| Al Hassan Ghazi Ibrahim Shaker | Retail | 127 | 81 | ↓ |
| National Gas & Industrialization Co. | Utilities | 127 | 99 | ↓ |
| Bawan Company | Industrial Conglomerates | 127 | 124 | ↓ |
| United Wire Factories Company | Electrical Components and Equipment | 127 | 105 | ↓ |
| The National Co. for Glass Industries | Containers & Packaging | 127 | 112 | ↓ |
| Saudi Printing & Packaging Company | Media and Publishing | 127 | 142 | ↑ |
| Allianz Saudi Fransi Cooperative Insurance Company | Insurance | 127 | 139 | ↑ |
| National Metal Manufacturing and Casting Co. | Metals and Mining | 127 | 142 | ↑ |
| Wataniya Insurance Company | Insurance | 127 | 132 | ↑ |
| Malath Cooperative Insurance and Reinsurance Company | Insurance | 127 | 139 | ↑ |
| Saudi Cable Company | Electrical Components and Equipment | 127 | 167 | ↑ |
| Jazan Energy and Development Co. | Food and Beverages | 127 | 72 | ↓ |
| Arabian Shield Cooperative Insurance Company | Insurance | 127 | 99 | ↓ |
| Allied Cooperative Insurance Group | Insurance | 127 | 142 | ↑ |
| Theeb Rent a Car Co. | Business Support Services | 127 | NA | NA |
| Makkah Construction & Development Co. | Real Estate | 146 | 89 | ↓ |
| National Petrochemical Company | Chemicals | 146 | 176 | ↑ |
| Dallah Healthcare Company | Health Care | 146 | 89 | ↓ |
| Herfy Food Services Co. | Hotels and Leisure | 146 | 105 | ↓ |
| Saudi Chemical Company | Chemicals | 146 | 112 | ↓ |
| National Medical Care Company | Health Care | 146 | 175 | ↑ |
| Astra Industrial Group | Industrial Conglomerates | 146 | 117 | ↓ |
| Umm Al-Qura Cement Company | Construction Materials | 146 | 117 | ↓ |
| Saudi Vitrified Clay Pipes Co. | Construction Materials | 146 | 162 | ↑ |
| Al Jouf Agricultural Development Co. | Food and Beverages | 146 | 117 | ↓ |
| Al Rajhi Company for Cooperative Insurance | Insurance | 146 | 162 | ↑ |
| Tihama Advertising & Public Relations Co. | Media and Publishing | 146 | 142 | ↓ |
| Anaam International Holding Group CO. | Diversified Financial Services | 146 | 169 | ↑ |
| Al Yamamah Steel Industries Co. | Metals and Mining | 146 | 124 | ↓ |
| Alandalus Property Co. | Real Estate | 146 | 124 | ↓ |
| National Company for Learning and Education | Education | 146 | 148 | ↑ |
| Alkhorayef Water and Power Technologies Co. | Utilities | 146 | NA | NA |
| Kingdom Holding Company | Diversified Financial Services | 163 | 164 | ↑ |
| Taiba Holding Co. | Real Estate | 163 | 164 | ↑ |
| Saudi Real Estate Co. | Real Estate | 163 | 164 | ↑ |
| Saudi Advanced Industries Co. | Diversified Financial Services | 163 | 132 | ↓ |
| United Cooperative Assurance Co | Insurance | 163 | 81 | ↓ |
| National Gypsum Company | Construction Materials | 163 | 142 | ↓ |
| Arabia Insurance Cooperative Company | Insurance | 163 | 89 | ↓ |
| Alinma Tokio Marine Co | Insurance | 163 | 148 | ↓ |
| Arriyadh Development Co. | Real Estate | 171 | 132 | ↓ |
| Etihad Atheeb Telecommunication Company | Telecommunication | 171 | 172 | ↑ |
| Saudi Arabia Refineries Co. | Energy | 171 | 155 | ↓ |
| Buruj Cooperative Insurance Company | Insurance | 171 | 173 | ↑ |
| Ash-Sharqiyah Development Company | Food and Beverages | 171 | 124 | ↓ |
| Thimar Development Holding Company | Retail | 171 | NA | NA |
| Thob Al Aseel Co. | Retail | 171 | 179 | ↑ |
| Amlak International for Real Estate Finance Co. | Diversified Financial Services | 171 | NA | NA |
| Almunajem Foods Co. | Food and Beverages | 171 | NA | NA |
| Saudi Research and Marketing Group | Media and Publishing | 180 | 112 | ↓ |
| Tourism Enterprise Co. | Hotels and Leisure | 180 | 148 | ↓ |
| Ataa Educational Co. | Education | 180 | 178 | ↓ |
| Al-Baha Investment & Development co | Diversified Financial Services | 183 | 173 | ↓ |
| Abdullah Saad Mohammed Abo Moati for Bookstores Co. | Retail | 184 | 180 | ↓ |
| Raydan Food Co. | Retail | 184 | 181 | ↓ |
* Based on Fiscal Year 2020
Bahrain Bourse
| Company | Sector | Rank FY2020 | Rank FY2019 | Trend |
| --- | --- | --- | --- | --- |
| Aluminum Bahrain B.S.C | Metals & Mining | 1 | 1 | ↔ |
| National Bank of Bahrain | Banks | 2 | 2 | ↔ |
| Zain Bahrain | Telecommunication | 3 | 3 | ↔ |
| BATELCO | Telecommunication | 4 | 13 | ↑ |
| Bahrain Islamic Bank | Banks | 5 | 12 | ↑ |
| Al-Ahli United Bank | Banks | 6 | 6 | ↔ |
| BBK | Banks | 7 | 13 | ↑ |
| Al Baraka Banking Group | Banks | 8 | 8 | ↔ |
| Ithmaar Holding B.S.C. | Banks | 8 | 9 | ↑ |
| APM Terminals Bahrain B.S.C. | Transport & Logistics | 10 | 5 | ↓ |
| BMMI | Retail | 10 | 7 | ↓ |
| Arab Banking Corporation | Banks | 12 | 11 | ↓ |
| SICO BSC (C) | Diversified Financials | 12 | 4 | ↓ |
| Seef Properties | Real Estate | 14 | 16 | ↑ |
| Khaleeji Commercial Bank B.S.C | Banks | 15 | 19 | ↑ |
| Bahrain National Holding Company | Insurance | 16 | 36 | ↑ |
| Bahrain Kuwait Insurance Company | Insurance | 16 | 19 | ↑ |
| Bahrain Cinema Company | Hotels and Leisure | 16 | 18 | ↑ |
| Solidarity Bahrain B.S.C | Insurance | 19 | 24 | ↑ |
| Al Salam Bank - Bahrain B.S.C. | Banks | 19 | 15 | ↓ |
| United Gulf Holding Company | Industrial Conglomerates | 21 | NA | NA |
| GFH Financial Group | Banks | 21 | 26 | ↑ |
| Gulf Hotel Group B.S.C | Hotels and Leisure | 21 | 30 | ↑ |
| Bahrain Ship Repairing & Engineering Company | Construction & Engineering | 24 | 21 | ↓ |
| Bahrain Flour Mills Company | Food and Beverages | 24 | 16 | ↓ |
| Nass Corporation | Construction & Engineering | 26 | 21 | ↓ |
| Inovest | Diversified Financials | 26 | 21 | ↓ |
| Takaful International Company | Insurance | 28 | 41 | ↑ |
| Bahrain Middle East Bank | Banks | 28 | 25 | ↓ |
| Esterad Investment Company | Diversified Financials | 28 | 29 | ↑ |
| Delmon Poultry Company | Food and Beverages | 31 | 27 | ↓ |
| Bahrain Commercial Facilities Company | Diversified Financials | 32 | 27 | ↓ |
| Bahrain Duty Free Complex | Retail | 33 | 31 | ↓ |
| Arab Insurance Group | Insurance | 33 | 31 | ↓ |
| Bahrain Family Leisure | Hotels and Leisure | 33 | 31 | ↓ |
| National Hotels Company | Hotels and Leisure | 36 | 35 | ↓ |
| United Gulf Investment Corporation | Diversified Financials | 36 | 38 | ↑ |
| Bahrain Car Parks Company | Diversified Financials | 36 | 36 | ↔ |
| Banader Hotels Company BSC | Hotels and Leisure | 39 | 39 | ↔ |
| Trafco Group | Food and Beverages | 40 | 31 | ↓ |
| United Paper Industries B.S.C.(c) | Paper & Forest Products | 41 | 40 | ↓ |
* Based on Fiscal Year 2020
Abu Dhabi Securities Exchange
| Company | Sector | Rank 2019 | Rank 2018 | Trend |
| --- | --- | --- | --- | --- |
| First Abu Dhabi Bank | Banks | 1 | 1 | ↔ |
| ETISALAT | Telecommunication | 2 | 7 | ↑ |
| Aldar Properties PJSC | Real Estate | 3 | 23 | ↑ |
| RAK Ceramics PJSC | Construction Materials | 4 | 4 | ↔ |
| Abu Dhabi Commercial Bank | Banks | 5 | 1 | ↓ |
| Dana Gas PJSC | Energy | 6 | 6 | ↔ |
| ADNOC For Distribution | Retail | 7 | 8 | ↑ |
| AGTHIA Group | Food and Beverages | 8 | 13 | ↑ |
| ADNEC | Energy | 9 | 4 | ↓ |
| Ooredoo | Telecommunication | 10 | 21 | ↑ |
| National Marine Dredging Company | Business Support Services | 11 | 9 | ↓ |
| National Bank of Fujairah PJSC | Banks | 12 | 16 | ↑ |
| Fujairah Cement Industries | Construction Materials | 13 | 15 | ↑ |
| Gulf Cement Co. | Construction Materials | 13 | 10 | ↓ |
| Abu Dhabi Islamic Bank | Banks | 15 | 11 | ↓ |
| National Corporation For Tourism And Hotels | Hotels and Leisure | 16 | 17 | ↑ |
| Gulf Pharmaceutical Industries | Health Care | 17 | 12 | ↓ |
| Sharjah Cement and Industrial Development Co. | Construction Materials | 18 | 19 | ↑ |
| Fujairah Building Industries P.S.C. | Construction Materials | 19 | 23 | ↑ |
| Emirates Driving Company | Education | 20 | 17 | ↓ |
| Rak Properties | Real Estate | 21 | 22 | ↑ |
| Ras Al Khaimah Cement Company | Construction Materials | 22 | 19 | ↓ |
| International Holding Company PJSC | Food and Beverages | 23 | 23 | ↔ |
| Arkan Building Materials Co. | Construction Materials | 24 | 34 | ↑ |
| Ras Al Khaimah Co. for White Cement & Construction Materials P.S.C. | Construction Materials | 25 | 27 | ↑ |
| Emirates Insurance Company | Insurance | 25 | 31 | ↑ |
| Abu Dhabi National Hotels | Hotels and Leisure | 27 | 23 | ↓ |
| Eshraq Properties Co. | Real Estate | 28 | 37 | ↑ |
| Bank of Sharjah | Banks | 29 | 29 | ↔ |
| Methaq Takaful Insurance Company | Insurance | 30 | 39 | ↑ |
| Insurance House P.S.C | Insurance | 30 | 46 | ↑ |
| National Takaful Company PSC - Watania | Insurance | 30 | 39 | ↑ |
| National Bank Of Ras Al-Khaimah | Banks | 33 | 49 | ↑ |
| Waha Capital PJSC | Diversified Financial Services | 33 | 39 | ↑ |
| Abu Dhabi Aviation Co. | Transportation and Logistics | 33 | 27 | ↓ |
| Abu Dhabi National Company for Building Materials | Construction Materials | 36 | 34 | ↓ |
| Al Dhafra Insurance Company | Insurance | 36 | 31 | ↓ |
| Abu Dhabi National Insurance Company | Insurance | 38 | 29 | ↓ |
| Gulf Medical Projects Company | Health Care | 38 | 34 | ↓ |
| Ras Al Khaimah Poultry And Feeding Co. | Food and Beverages | 40 | 42 | ↑ |
| AXA Green Crescent Insurance Company PJSC | Insurance | 40 | 46 | ↑ |
| Al Ain Ahlia Insurance Company | Insurance | 42 | 53 | ↑ |
| FOODCO Holding P.J.S.C | Food and Beverages | 43 | 49 | ↑ |
| Al Buhaira National Insurance Company | Insurance | 44 | 44 | ↔ |
| RAK Insurance | Insurance | 44 | 44 | ↔ |
| Al Fujairah National Insurance Company | Insurance | 44 | 54 | ↑ |
| AL Khaleej Investment | Industrial Conglomerates | 44 | 31 | ↓ |
| United Fidelity Insurance Company | Insurance | 48 | 46 | ↓ |
| Umm Al Qaiwain General Investments Co. | Diversified Financial Services | 48 | 37 | ↓ |
| Al Khazna Insurance Company | Insurance | 50 | 42 | ↓ |
| Union Insurance Company | Insurance | 51 | 57 | ↑ |
| United Arab Bank (P.J.S.C.) | Banks | 52 | 59 | ↑ |
| Abu Dhabi National Takaful Company | Insurance | 52 | 52 | ↔ |
| Sharjah Group Company | Real Estate | 54 | 55 | ↑ |
| Al Wathba National Insurance Company P.J.S.C | Insurance | 55 | 51 | ↓ |
| Sharjah Insurance Company | Insurance | 56 | 58 | ↑ |
| The National Investor PRJSC | Diversified Financial Services | 57 | NA | NA |
| Wahat Al Zaweya Holding | Real Estate | 58 | NA | NA |
| Sudatel Telecom Group Company | Telecommunication Services | 59 | 55 | ↓ |
| Commercial Bank International | Banks | 60 | 60 | ↔ |
| Abu Dhabi Ship Building PJSC | Construction & Engineering | 60 | 14 | ↓ |
| Manazel PJSC | Real Estate | 62 | NA | NA |
| National Bank of Umm Al Qaiwain | Banks | 63 | 62 | ↓ |
| Oman & Emirates Investment Holding Co. | Diversified Financial Services | 63 | 61 | ↓ |
| Finance House | Banks | 65 | 63 | ↓ |
| Invest Bank | Banks | 66 | 64 | ↓ |
| Sharjah Islamic Bank | Banks | 67 | 65 | ↓ |
| Reem Investments PRJSC | Diversified Financial Services | 68 | NA | NA |
| Al Qudra Holding | Diversified Financial Services | 69 | NA | NA |
| Union National Bank | Banks | NA | 3 | NA |
* Based on Fiscal Year 2019
Dubai Financial Market
| Company | Sector | Rank 2019 | Rank 2018 | Trend |
| --- | --- | --- | --- | --- |
| Hikma Pharmaceuticals | Health Care | 1 | 1 | ↔ |
| ARAMEX PJSC | Transportation & Logistics | 2 | 2 | ↔ |
| EITC | Telecommunication | 3 | 3 | ↔ |
| Dubai Investments PJSC | Diversified Financials | 4 | 16 | ↑ |
| Arabtec Holding PJSC | Construction & Engineering | 5 | 6 | ↑ |
| DP World | Transportation & Logistics | 6 | 5 | ↓ |
| Dubai Financial Market PJSC | Diversified Financials | 7 | 7 | ↔ |
| Agility | Transportation & Logistics | 8 | 8 | ↔ |
| Emirates NBD PJSC | Banks | 9 | 9 | ↔ |
| Orascom Construction | Construction & Engineering | 10 | 11 | ↑ |
| Al Baraka Banking Group | Banks | 11 | 9 | ↓ |
| Ithmaar Holding | Banks | 12 | 13 | ↑ |
| DXB Entertainments (P.J.S.C.) | Hotels and Leisure | 13 | 18 | ↑ |
| National Central Cooling Co. | Business Support Services | 14 | 14 | ↔ |
| DAMAC PROPERTIES DUBAI CO PJSC | Real Estate | 15 | 16 | ↑ |
| Union Properties PJSC | Real Estate | 15 | 12 | ↓ |
| Emaar Properties PJSC | Real Estate | 17 | 15 | ↓ |
| Air Arabia PJSC | Transportation and Logistics | 18 | 23 | ↑ |
| Depa Limited | Business Support Services | 18 | 19 | ↑ |
| Dubai Refreshment | Food and Beverages | 20 | 29 | ↑ |
| EMAAR MALLS PJSC | Real Estate | 20 | 20 | ↔ |
| Emaar Development | Real Estate | 20 | 49 | ↑ |
| SHUAA Capital PSC | Diversified Financial Services | 23 | 21 | ↓ |
| Commercial Bank of Dubai P.S.C. | Banks | 24 | 54 | ↑ |
| BLME Holdings plc | Banks | 25 | 26 | ↑ |
| National International Holding Company | Diversified Financial Services | 26 | 27 | ↑ |
| Gulf Navigation Holding PJSC | Transportation and Logistics | 26 | 22 | ↓ |
| United Foods Company (PSC) | Food and Beverages | 28 | 23 | ↓ |
| Arabian Scandinavian Insurance Company - Takaful | Insurance | 29 | 29 | ↔ |
| Al Salam Bank - Bahrain | Banks | 30 | 25 | ↓ |
| Dubai National Insurance & Reinsurance | Insurance | 31 | 29 | ↓ |
| Al Ramz Corporation Investment and Development PJSC | Diversified Financial Services | 32 | 40 | ↑ |
| National Cement Company (P.S.C.) | Construction Materials | 33 | 33 | ↔ |
| Alliance Insurance | Insurance | 33 | 38 | ↑ |
| Deyaar Development PJSC | Real Estate | 33 | 33 | ↔ |
| Amanat Holdings PJSC | Business Support Services | 33 | 60 | ↑ |
| Dar Al Takaful | Insurance | 37 | 33 | ↓ |
| Marka PJSC | Retail | 38 | 29 | ↓ |
| GFH Financial Group B.S.C. | Banks | 39 | 49 | ↑ |
| Emirates Refreshments Company | Food and Beverages | 39 | 27 | ↓ |
| Gulfa Mineral Water & Processing Industries Co. PLC | Food and Beverages | 39 | 33 | ↓ |
| Oman Insurance Company | Insurance | 42 | 49 | ↑ |
| Dubai Islamic Insurance and Reinsurance Co. | Insurance | 42 | 42 | ↔ |
| National General Insurance Company PSC | Insurance | 42 | 40 | ↓ |
| Orient Insurance PJSC | Insurance | 42 | 45 | ↑ |
| Islamic Arab Insurance Company | Insurance | 42 | 39 | ↓ |
| Takaful Emarat (PSC) | Insurance | 47 | 33 | ↓ |
| Orient UNB Takaful | Insurance | 47 | 45 | ↓ |
| Al Mazaya Holding Company | Real Estate | 49 | 42 | ↓ |
| Unikai Foods P.J.S.C. | Food and Beverages | 50 | 47 | ↓ |
| Arab Insurance Group P.S.C. | Insurance | 50 | 49 | ↓ |
| Khaleeji Commercial Bank | Banks | 50 | 59 | ↑ |
| Dubai Insurance Company | Insurance | 53 | 56 | ↑ |
| Al Firdous Holdings PJSC | Hotels and Leisure | 54 | 42 | ↓ |
| Al Sagr National Insurance Company | Insurance | 55 | 54 | ↓ |
| Drake & Scull International P.J.S.C | Construction & Engineering | 55 | 53 | ↓ |
| Gulf General Investments Company | Diversified Financial Services | 57 | 47 | ↓ |
| Mashreqbank PSc | Banks | 58 | 56 | ↓ |
| Amlak Finance P.J.S.C | Banks | 59 | 60 | ↑ |
| Dubai Islamic Bank | Banks | 60 | 62 | ↑ |
| Aan Digital Services Holding Co. | Telecommunication Services | 61 | 67 | ↑ |
| International Financial Advisors Company | Diversified Financial Services | 62 | 67 | ↑ |
| Emirates Islamic Bank PJSC | Banks | 63 | 64 | ↑ |
| Ajman Bank PJSC | Banks | 64 | 63 | ↓ |
| National Industries Group Holding (S.A.K.) | Industrial Conglomerates | 65 | 56 | ↓ |
| NAEEM Holding For Investments | Diversified Financial Services | 66 | 65 | ↓ |
| Emirates Investment Bank PJSC | Banks | 67 | 66 | ↓ |
| Al Salam Group Holding | Diversified Financial Services | 68 | 67 | ↓ |
| Al-Madina For Finance and Investment | Diversified Financial Services | 69 | 70 | ↑ |
| Ektettab Holding Company K.S.C.C | Diversified Financial Services | 69 | 70 | ↑ |
| Al Salam Bank - Sudan | Banks | 71 | 72 | ↑ |
* Based on Fiscal Year 2019
Qatar Stock Exchange
| Company | Sector | Rank 2019 | Rank 2018 | Trend |
| --- | --- | --- | --- | --- |
| Qatar National Bank | Banks | 1 | 5 | ↑ |
| Doha Bank | Banks | 2 | 1 | ↓ |
| Woqod | Retail | 2 | 2 | ↔ |
| Nakilat | Transportation & Logistics | 4 | 4 | ↔ |
| Aamal Company Q.S.C. | Industrial Conglomerates | 5 | 7 | ↑ |
| Vodafone Qatar Q.S.C. | Telecommunication | 6 | 3 | ↓ |
| Ooredoo | Telecommunication | 7 | 6 | ↓ |
| Qatar Navigation (Milaha) | Transportation & Logistics | 8 | 21 | ↑ |
| Qatar General Ins & Re | Insurance | 9 | 16 | ↑ |
| Al Khalij Commercial Bank | Banks | 10 | 9 | ↓ |
| Gulf International Services | Energy | 11 | 12 | ↑ |
| Commercial Bank | Banks | 11 | 10 | ↓ |
| Qatar Oman Investment Company | Diversified Financial Services | 11 | 24 | ↑ |
| Medicare Group Q.S.C | Health Care | 14 | 31 | ↑ |
| Qatari Investors Group | Industrial Conglomerates | 15 | 7 | ↓ |
| Almeera Consumer Goods Company Q.S.C | Retail | 15 | 13 | ↓ |
| Salam International Investment Limited (SIIL) | Industrial Conglomerates | 15 | 31 | ↑ |
| Gulf Warehousing Company | Transportation and Logistics | 15 | 10 | ↓ |
| Dlala Brokerage and Investments Holding Company | Diversified Financial Services | 19 | 16 | ↓ |
| Mesaieed Petrochemical Holding Company Q.S.C. | Chemicals | 19 | 16 | ↓ |
| Masraf Al Rayan (Q.S.C.) | Banks | 19 | 14 | ↓ |
| United Development Company | Real Estate | 19 | 37 | ↑ |
| Qatar Industrial Manufacturing Company | Industrial Conglomerates | 23 | 14 | ↓ |
| Industries Qatar | Industrial Conglomerates | 23 | 16 | ↓ |
| Qatar Electricity and Water Company | Utilities | 23 | 31 | ↑ |
| Qatar First Bank | Banks | 23 | 41 | ↑ |
| Mannai Corporation (QSC) | Industrial Conglomerates | 27 | 21 | ↓ |
| Qatar International Islamic Bank | Banks | 27 | 24 | ↓ |
| Barwa Real Estate Company | Real Estate | 27 | 16 | ↓ |
| Ahli Bank | Banks | 30 | 31 | ↑ |
| Qatar Islamic Bank | Banks | 30 | 29 | ↓ |
| Qatar German Company for Medical Devices | Health Care | 30 | 21 | ↓ |
| Widam Food Company Q.S.C. - Mawashi | Food and Beverages | 30 | 43 | ↑ |
| Qatar Aluminium Manufacturing Company | Metals and Mining | 30 | NA | NA |
| Mazaya Qatar Real Estate Development | Real Estate | 35 | 24 | ↓ |
| Ezdan Holding Group | Real Estate | 35 | 31 | ↓ |
| Zad Holding Company | Industrial Conglomerates | 35 | 41 | ↑ |
| National Leasing Holding | Diversified Financial Services | 38 | 37 | ↓ |
| Qatar Islamic Insurance Company | Insurance | 38 | 37 | ↓ |
| Investment Holding Group | Construction & Engineering | 38 | 31 | ↓ |
| Doha Insurance Company | Insurance | 41 | 29 | ↓ |
| Inma Holding | Diversified Financial Services | 42 | 45 | ↑ |
| Qatar Insurance Company | Insurance | 42 | 37 | ↓ |
| Qatar National Cement Company | Construction Materials | 44 | 24 | ↓ |
| Qatar Cinema & Film Distribution Co | Hotels and Leisure | 45 | 24 | ↓ |
| Baladna | Food and Beverages | 46 | NA | NA |
| Al Khaleej Takaful Group | Insurance | 47 | 43 | ↓ |
* Based on Fiscal Year 2019
Boursa Kuwait
| Company | Sector | Rank 2019 | Rank 2018 | Trend |
| --- | --- | --- | --- | --- |
| Zain Group | Telecommunication | 1 | 1 | ↔ |
| National Bank of Kuwait | Banks | 2 | 4 | ↑ |
| Agility | Transportation & Logistics | 3 | 2 | ↓ |
| Mabanee Company | Real Estate | 4 | 3 | ↓ |
| Ahli United Bank | Banks | 5 | 7 | ↑ |
| Kuwait Telecommunication Company | Telecommunication | 6 | 22 | ↑ |
| Ahli United Bank (K.S.C.P) | Banks | 7 | 11 | ↑ |
| Fujairah Cement Industries | Construction Materials | 8 | 8 | ↔ |
| Gulf Cement Company | Construction Materials | 9 | 5 | ↓ |
| Ithmaar Holding | Banks | 10 | 6 | ↓ |
| Sharjah Cement and Industrial Development Co. | Construction Materials | 10 | 11 | ↑ |
| United Projects for Aviation Services Company (K.S.C) | Business Support | 12 | 9 | ↓ |
| National Mobile Telecommunications Co. (K.S.C) | Telecommunication | 13 | 9 | ↓ |
| Kuwait Finance House | Banks | 14 | 13 | ↓ |
| Kuwait Financial Centre (K.P.S.C) | Diversified Financials | 15 | 17 | ↑ |
| Ras Al Khaimah Co. For White Cement & Construction Materials | Construction Materials | 16 | 16 | ↔ |
| National Petroleum Services Company (K.S.C.) | Energy | 16 | 14 | ↓ |
| Oula Fuel Marketing Company (K.S.C) | Retail | 18 | 22 | ↑ |
| Al Ahli Bank of Kuwait (K.S.C.) | Banks | 19 | 14 | ↓ |
| Kuwait & Middle East Financial Investment Co. (K.S.C) | Diversified Financial Services | 19 | 25 | ↑ |
| Gulf Bank of Kuwait (K.S.C.) | Banks | 21 | 41 | ↑ |
| Kuwait International Bank (K.S.C.) | Banks | 21 | 20 | ↓ |
| Soor Fuel Marketing Company (K.S.C) | Retail | 21 | 22 | ↑ |
| GFH Financial Group | Banks | 24 | 30 | ↑ |
| Gulf Insurance Group (K.S.C.) | Insurance | 25 | 34 | ↑ |
| Bahrain Kuwait Insurance Co | Insurance | 25 | NA | NA |
| Umm Al-Qaiwain General Investments Co. (P.S.C.) | Diversified Financial Services | 27 | 18 | ↓ |
| Burgan Bank (S.A.K.) | Banks | 28 | 20 | ↓ |
| Kuwait Cement Company (K.P.S.C.) | Construction Materials | 28 | 25 | ↓ |
| Mezzan Holding Co. (K.S.C.C) | Food and Beverages | 30 | 30 | ↔ |
| Al Mazaya Holding Co. | Real Estate | 31 | 19 | ↓ |
| Commercial Bank of Kuwait | Banks | 32 | 33 | ↑ |
| Inovest (B.S.C) | Diversified Financial Services | 32 | 27 | ↓ |
| Salhia Real Estate (K.S.C) | Real Estate | 32 | 43 | ↑ |
| Al-Kout Industrial Projects Co. (K.S.C) | Chemicals | 35 | 75 | ↑ |
| Kuwait Projects Company (Holding) (K.S.C.) | Diversified Financial Services | 35 | 53 | ↑ |
| Aayan Real Estate Company (S.A.K) | Real Estate | 35 | 37 | ↑ |
| Commercial Facilities Co. (S.A.K) | Diversified Financial Services | 38 | 58 | ↑ |
| Acico Industries Company (K.S.C) | Industrial Conglomerates | 38 | 42 | ↑ |
| Jazeera Airways Company | Transportation and Logistics | 38 | 122 | ↑ |
| National International Holding Company (K.S.C) | Diversified Financial Services | 38 | 30 | ↓ |
| First Takaful Insurance Company (K.C.S) | Insurance | 38 | 65 | ↑ |
| A'ayan Leasing & Investment Company (K.S.C) | Diversified Financial Services | 43 | 53 | ↑ |
| The Kuwait Company for Process Plant Construction and Contracting (S.A.K) | Construction & Engineering | 43 | 43 | ↔ |
| Kuwait Hotels Company K.S.C.P. | Hotels and Leisure | 43 | NA | NA |
| Warba Bank (K.S.C.) | Banks | 46 | 37 | ↓ |
| Alargan International Real Estate Co. (K.S.C) | Real Estate | 46 | 34 | ↓ |
| HumanSoft Holding Co. (K.S.C) | Business Support Services | 48 | 96 | ↑ |
| Arzan Financial Group for Financing and Investment K.S.E | Diversified Financial Services | 48 | 37 | ↓ |
| Gulf Investment House (K.S.C) | Diversified Financial Services | 48 | 58 | ↑ |
| Boubyan Bank (K.S.C.) | Banks | 51 | 34 | ↓ |
| Al Imtiaz Investment Group (K.S.C.) | Diversified Financial Services | 51 | 53 | ↑ |
| Livestock Transport & Trading Company (K.S.C.) | Food and Beverages | 51 | 65 | ↑ |
| Yiaco Medical Company (K.S.C) | Retail | 51 | 49 | ↓ |
| Kuwait Real Estate Company (K.S.C.) | Real Estate | 51 | 65 | ↑ |
| Kuwait & Gulf Link Transport Company (K.S.C) | Transportation and Logistics | 51 | 27 | ↓ |
| Metal & Recycling Co. (K.S.C.) | Business Support Services | 51 | NA | NA |
| Combined Group Contracting Co. (S.A.K) | Construction & Engineering | 58 | 87 | ↑ |
| Noor Financial Investment Company (K.S.C) | Diversified Financial Services | 58 | 49 | ↓ |
| Kuwait Insurance Company (S.A.K.) | Insurance | 60 | 43 | ↓ |
| Ajial Real Estate Entertainment Company (K.S.C) | Real Estate | 60 | 83 | ↑ |
| Automated Systems Company (K.P.S.C) | Business Support Services | 60 | 94 | ↑ |
| United Real Estate Company (K.S.C) | Real Estate | 63 | 87 | ↑ |
| Tijara & Real Estate Investment Co. (K.S.C) | Real Estate | 63 | 43 | ↓ |
| National Cleaning Co. (S.A.K) | Utilities | 63 | 53 | ↓ |
| The Commercial Real Estate Co. (K.S.C) | Real Estate | 66 | 27 | ↓ |
| KGL Logistics Company | Transportation and Logistics | 66 | 43 | ↓ |
| Kuwait Finance & Investment Company (K.S.C) | Diversified Financial Services | 66 | 49 | ↓ |
| Mubarrad Holding Co. | Transportation and Logistics | 66 | 65 | ↓ |
| Al Ahleia Insurance Co. (S.A.K.) | Insurance | 70 | 65 | ↓ |
| National Investments Company (K.S.C.) | Diversified Financial Services | 70 | 96 | ↑ |
| Munshaat Real Estate Projects Co. (K.S.C) | Real Estate | 70 | 65 | ↓ |
| Almadar Finance and Investment (K.S.C) | Diversified Financial Services | 70 | 53 | ↓ |
| Tamdeen Real Estate Company (K.S.C) | Real Estate | 74 | 58 | ↓ |
| Qurain Petrochemical Industries Company (K.S.C) | Industrial Conglomerates | 74 | 75 | ↑ |
| Injazzat Real Estate Development Co. (K.S.C) | Real Estate | 76 | 43 | ↓ |
| Real Estate Asset Management Company (K.S.C) | Real Estate | 76 | 75 | ↓ |
| First Dubai for Real Estate Development Co. (K.S.C.P) | Real Estate | 76 | 65 | ↓ |
| KAMCO Investment Company K.S.C (Public) | Diversified Financial Services | 76 | 37 | ↓ |
| AMAR FOR FINANCE AND LEASING CO. | Diversified Financial Services | 76 | 87 | ↑ |
| Kuwait Investment Company (S.A.K.) | Diversified Financial Services | 81 | 61 | ↓ |
| Alrai Media Group Company (K.S.C) | Media and Publishing | 81 | 102 | ↑ |
| Al Aman Investment Company | Diversified Financial Services | 81 | 61 | ↓ |
| International Financial Advisers (K.S.C) | Diversified Financial Services | 84 | 79 | ↓ |
| First Investment Company (K.S.C) | Diversified Financial Services | 85 | 79 | ↓ |
| Independent Petroleum Group (K.S.C.P) | Energy | 85 | 72 | ↓ |
| Boubyan Petrochemical Company (K.S.C) | Industrial Conglomerates | 85 | 79 | ↓ |
| Amwal International Investment CO. (K.S.C) | Diversified Financial Services | 85 | 73 | ↓ |
| Al Bareeq Holding | Diversified Financial Services | 85 | 61 | ↓ |
| Advanced Technology Company | Retail | 90 | 61 | ↓ |
| National Real Estate Company K.S.C | Real Estate | 90 | 49 | ↓ |
| Senergy Holding Company (K.S.C.P) | Energy | 92 | 75 | ↓ |
| Al Masaken International Real Estate Development | Real Estate | 92 | 73 | ↓ |
| IFA Hotels and Resorts Co. (K.P.S.C) | Hotels and Leisure | 94 | 116 | ↑ |
| Osoul Investment CO. (K.S.C) | Diversified Financial Services | 94 | 79 | ↓ |
| Egypt Kuwait Holding Co. (S.A.E.) | Diversified Financial Services | 96 | 110 | ↑ |
| Sokouk Holding Co. (S.A.K) | Diversified Financial Services | 96 | 110 | ↑ |
| Privatization Holding Company (K.S.C.) | Diversified Financial Services | 96 | 96 | ↔ |
| Future Kid Entertainment and Real Estate Co. (K.S.C) | Hotels and Leisure | 96 | 83 | ↓ |
| Aqar Real Estate Investments Company (S.A.K) | Real Estate | 96 | 92 | ↓ |
| Warba Insurance Company (K.S.C.P) | Insurance | 96 | 83 | ↓ |
| Burgan Company for Well Drilling, Trading & Maintenance | Energy | 102 | 106 | ↑ |
| Gulf North Africa Holding Company (K.S.C) | Diversified Financial Services | 102 | 92 | ↓ |
| Al-Arabiya Real Estate Co. (K.S.C) | Real Estate | 102 | 87 | ↓ |
| National Industries Company (K.S.C.) | Construction Materials | 105 | 106 | ↑ |
| Coast Investment & Development Company (K.S.C) | Diversified Financial Services | 105 | 102 | ↓ |
| Tamdeen Investment Co. (K.S.C.) | Diversified Financial Services | 105 | 96 | ↓ |
| Real Estate Trade Centers Co. (K.S.C) | Real Estate | 105 | 95 | ↓ |
| AAN Digital Services Co. | Telecommunication | 109 | 130 | ↑ |
| Mashaer Holding Company | Diversified Financial Services | 110 | 142 | ↑ |
| Manazel Holding | Diversified Financial Services | 110 | 133 | ↑ |
| Kuwait National Cinema Co. (K.P.S.C.) | Hotels and Leisure | 112 | 101 | ↓ |
| International Resorts Company (K.S.C) | Real Estate | 112 | 96 | ↓ |
| Gulf Cable & Electrical Industrial Co. | Electrical Components and Equipment | 112 | 102 | ↓ |
| Osos Holding Group Company (K.S.C) | Diversified Financial Services | 115 | 115 | ↔ |
| Al-Deera Holding Company (K.P.S.C) | Diversified Financial Services | 116 | 124 | ↑ |
| Sanam Real Estate Co. (K.S.C) | Real Estate | 116 | 116 | ↔ |
| Kuwait Foundry Co. (S.A.K) | Metals and Mining | 116 | 106 | ↓ |
| Tamkeen Holding Co. (K.S.C) | Industrial Conglomerates | 116 | NA | NA |
| Sultan Center Food Products Co. (K.S.C) | Retail | 120 | 110 | ↓ |
| Jiyad Holding Company (K.S.C.Holding) | Diversified Financial Services | 120 | 133 | ↑ |
| Al-Enma'a Real Estate Co. (K.S.C) | Real Estate | 120 | 83 | ↓ |
| The Energy House Holding Company (K.S.C) | Diversified Financial Services | 123 | 116 | ↓ |
| Danah Al Safat Foodstuff Company (K.S.C.) | Food and Beverages | 123 | 106 | ↓ |
| Wethaq Takaful Insurance Company (K.C.S) | Insurance | 123 | 113 | ↓ |
| Salbookh Trading Co. (K.S.C) | Construction Materials | 123 | 159 | ↑ |
| Kuwait Portland Cement Company (K.S.C) | Construction Materials | 127 | 124 | ↓ |
| National Industries Group Holding (S.A.K.) | Industrial Conglomerates | 127 | 122 | ↓ |
| Aviation Lease and Finance Company | Transportation and Logistics | 127 | 113 | ↓ |
| Shuaiba Industrial Company (K.P.S.C.) | Containers & Packaging | 127 | 121 | ↓ |
| Kuwait Real Estate Holding Company (K.S.H) | Real Estate | 131 | 87 | ↓ |
| Integrated Holding Company | Diversified Financial Services | 131 | 116 | ↓ |
| Bayan Investment CO. (K.S.C.P) | Diversified Financial Services | 133 | 139 | ↑ |
| Al-Manar Financing & Leasing Company | Diversified Financial Services | 133 | NA | NA |
| Kuwait Cable Vision | Business Support Services | 135 | NA | NA |
| Arkan Al-Kuwait Real Estate Co. (K.S.C) | Real Estate | 136 | 102 | ↓ |
| Dalaqan Real Estate Co. (K.S.C) | Real Estate | 136 | NA | NA |
| Mena Real Estate Company (K.S.C) | Real Estate | 138 | 126 | ↓ |
| Al-Massaleh Real Estate Company (K.S.C) | Real Estate | 139 | 126 | ↓ |
| Heavy Engineering Industries & Shipbuilding Company (K.S.C.) | Energy | 140 | 128 | ↓ |
| Taameer Real Estate Investment Co. (K.S.C) | Real Estate | 140 | 128 | ↓ |
| Kuwait Reinsurance Company (K.S.P.C) | Insurance | 142 | 139 | ↓ |
| The Securities House (K.S.C) | Diversified Financial Services | 142 | 133 | ↓ |
| Hayat Communications Company | Telecommunication | 142 | NA | NA |
| Asiya Capital Investments Company (K.S.C.P) | Diversified Financial Services | 145 | 139 | ↓ |
| Kuwait Business Town Real Estate Co. (K.S.C) | Real Estate | 145 | 131 | ↓ |
| Al-Mal Investment Company (K.S.C) | Diversified Financial Services | 145 | 131 | ↓ |
| Abyaar Real Estate Development Co. (K.S.C) | Real Estate | 148 | 133 | ↓ |
| Gulf Petroleum Investment (S.A.K) | Energy | 148 | 148 | ↔ |
| Kuwait Resorts Company (K.S.C) | Hotels and Leisure | 150 | 133 | ↓ |
| Kuwait Syrian Holding Company (K.S.C. Holding) | Diversified Financial Services | 151 | 148 | ↓ |
| Al-Salam Group Holding CO. (K.S.C) | Diversified Financial Services | 151 | 152 | ↑ |
| Equipment Holding Co. (K.S.C) | Retail | 151 | 142 | ↓ |
| Ektettab Holding Co. (S.A.K) | Diversified Financial Services | 154 | 145 | ↓ |
| Specialities Group Holding Co. (K.S.C) | Construction & Engineering | 154 | 145 | ↓ |
| National Shooting Company (K.S.C) | Hotels and Leisure | 154 | 142 | ↓ |
| Credit Rating & Collection (K.S.C) | Diversified Financial Services | 157 | 152 | ↓ |
| Investors Holding Group Company (K.S.C) | Real Estate | 157 | 148 | ↓ |
| Al-Madina For Finance and Investment Co. (S.A.K) | Diversified Financial Services | 157 | 148 | ↓ |
| Arabi Holding Group CO. (K.S.C) | Industrial Conglomerates | 157 | 133 | ↓ |
| Educational Holding Group (S.A.K) | Education | 161 | 152 | ↓ |
| Kuwait Remal Real Estate Company (K.S.C) | Real Estate | 161 | 152 | ↓ |
| Hilal Cement Company (K.S.C) | Construction Materials | 161 | 152 | ↓ |
| DAR AL THURAYA REAL ESTATE CO. | Real Estate | 161 | 152 | ↓ |
| Warba Capital Holding Co (K.S.C) | Diversified Financial Services | 165 | 158 | ↓ |
| UniCap investment and Finance | Diversified Financial Services | 165 | 145 | ↓ |
| National Consumer Holding Co. | Industrial Conglomerates | 167 | NA | NA |
| Al Mudon Intl. Real Estate Co. | Real Estate | 168 | 160 | ↓ |
| Gulf Franchising Holding Co. (K.S.C) | Diversified Financial Services | 168 | NA | NA |
| Ajwan Gulf Real Estate Co. | Real Estate | 170 | 116 | ↓ |
| Palms Agro Production Co. | Food and Beverages | 171 | NA | NA |
| Al-Maidan Dental Clinic Co. | Health Care | 172 | NA | NA |
* Based on Fiscal Year 2019
Muscat Securities Market
| Company | Sector | Rank 2019 | Rank 2018 | Trend |
| --- | --- | --- | --- | --- |
| Renaissance Services SAOG | Business Support | 1 | NA | NA |
| Bank Muscat | Banks | 2 | 1 | ↓ |
| Oman Telecommunications | Telecommunication | 3 | 2 | ↓ |
| Shell Oman Marketing Co. | Energy | 4 | 4 | ↔ |
| Omani Qatari Telecom. | Telecommunication | 5 | 8 | ↑ |
| HSBC Bank Oman | Banks | 6 | 7 | ↑ |
| Oman Cables Industry | Electrical Components | 7 | 5 | ↓ |
| Sohar International Bank | Banks | 8 | 6 | ↓ |
| National Bank of Oman | Banks | 9 | 3 | ↓ |
| Bank Dhofar | Banks | 10 | 9 | ↓ |
| Oman Cement | Construction Materials | 11 | 15 | ↑ |
| Voltamp Energy | Electrical Components | 11 | 11 | ↔ |
| Raysut Cement | Construction Materials | 13 | 9 | ↓ |
| Oman Investment and Finance Company | Business Support Services | 14 | 22 | ↑ |
| Al Maha Petroleum Products Marketing Company | Retail | 14 | 12 | ↓ |
| Oman United Insurance Company | Insurance | 16 | 13 | ↓ |
| National Gas | Energy | 17 | 16 | ↓ |
| Al Jazeera Steel Products | Metals and Mining | 17 | 16 | ↓ |
| A'Sharqiya Investment Holding Co. | Diversified Financial Services | 19 | 14 | ↓ |
| Almaha Ceramics | Construction Materials | 20 | 19 | ↓ |
| Taageer Finance Company | Diversified Financial Services | 21 | 21 | ↔ |
| Al Madina Takaful | Insurance | 22 | 20 | ↓ |
| Al Madina Investment | Diversified Financial Services | 23 | 25 | ↑ |
| Al Anwar Holdings SAOG | Insurance | 24 | 16 | ↓ |
| Al Jazeira Services | Hotels and Leisure | 25 | 24 | ↓ |
| Al Anwar Ceramic Tiles | Construction Materials | 26 | 23 | ↓ |
| Oman Flour Mills | Food and Beverages | 26 | 26 | ↔ |
| Ominvest | Diversified Financial Services | 28 | 27 | ↓ |
| Al Omaniya Financial Services | Diversified Financial Services | 28 | NA | NA |
* Based on Fiscal Year 2019
Amman Stock Exchange
| Rank | Company | Sector |
| --- | --- | --- |
| 1 | Arab Bank | Banks |
| 2 | Jordan Islamic Bank | Banks |
| 3 | Jordan Ahli Bank | Banks |
| 4 | Arab Banking Corporation | Banks |
| 5 | Cairo Amman Bank | Banks |
| 6 | Jordan Petroleum Refinery Company LTD | Energy |
| 7 | The Housing Bank for Trade and Finance | Banks |
| 8 | Bank of Jordan | Banks |
| 9 | Jordan Kuwait Bank | Banks |
| 10 | Jordan Commercial Bank | Banks |
| 11 | Bank Al Etihad | Banks |
| 12 | Societe Generale de Banque Jordanie | Banks |
| 13 | The Arab Potash | Metals and Mining |
| 14 | Safwa Islamic Bank | Banks |
| 15 | Investbank | Banks |
| 16 | Capital Bank | Banks |
| 17 | Arab Jordan Investment Bank | Banks |
| 18 | Irbid District Electricity | Utilities |
| 19 | Jordan Electric Power | Utilities |
| 20 | The Arab International for Education & Investment | Education |
| 21 | Northern Cement Co. | Construction Materials |
| 22 | Jordan Telecom | Telecommunication |
| 23 | Afaq for Energy Co PLC | Energy |
| 24 | Al-Nisr Al-Arabi Insurance | Insurance |
| 25 | Ready Mix Concrete and Construction Supplies | Construction Materials |
| 26 | Zarqa Educational & Investment Co. | Education |
| 27 | Rum Group for Transportation & Tourism Investment | Transportation and Logistics |
| 28 | Masafat Specialized Transport | Transportation and Logistics |
| 29 | Jordan Insurance Company | Insurance |
| 30 | The Arab Pesticides & Veterinary Drugs mfg. Co. | Chemicals |
| 31 | First Finance | Diversified Financial Services |
| 32 | Arab International Hotels | Hotels and Leisure |
| 33 | The Jordan Worsted Mills | Retail |
| 34 | Al-Isra for Education and Investment | Education |
| 35 | Petra Education Company | Education |
| 36 | Jordan National Shipping Lines | Transportation and Logistics |
| 37 | Dar Al Dawa Development and Investment Co. | Health Care |
| 38 | Arab Life & Accident Insurance | Insurance |
| 39 | Al Dawliyah for Hotels and Malls | Hotels and Leisure |
| 40 | Jordanian Duty Free Shops | Retail |
| 41 | Philadelphia International Educational Investment Company | Education |
| 42 | Arab Aluminium Industry | Metals and Mining |
| 43 | Middle East Insurance | Insurance |
| 44 | Arabia Insurance Company - Jordan | Insurance |
| 45 | Jordan International Insurance | Insurance |
| 46 | The Islamic Insurance | Insurance |
| 47 | Solidarity - First Insurance | Insurance |
| 48 | Jordan Hotels & Tourism Company | Hotels and Leisure |
| 49 | Ittihad Schools | Education |
| 50 | Al-Bilad Medical Services Company | Health Care |
| 51 | Ibn Alhaytham Hospital Company | Health Care |
| 52 | Hayat Pharmaceutical Industries Company | Health Care |
| 53 | Jerusalem Insurance | Insurance |
| 54 | The United Insurance | Insurance |
| 55 | The Arab Financial Investment Company | Diversified Financial Services |
| 56 | United Financial Investments | Diversified Financial Services |
| 57 | Al-Sharq Investment Projects | Hotels and Leisure |
| 58 | Universal Modern Industries | Food and Beverages |
| 59 | Philadelphia Pharmaceuticals | Health Care |
| 60 | National Insurance | Insurance |
| 61 | Century Investment Group | Diversified Financial Services |
| 62 | General Investment | Food and Beverages |
| 63 | Al-Eqbal Investment Company | Tobacco |
| 64 | Al-Amal Financial Investments | Diversified Financial Services |
| 65 | Jordan Express Tourist Transport | Transportation and Logistics |
| 66 | National Aluminum Industrial | Metals and Mining |
| 67 | The Arab International Food Factories | Food and Beverages |
| 68 | The Real Estate & Investment Portfolio Co. | Real Estate |
| 69 | Contempro for Housing Projects | Real Estate |
* Based on Fiscal Year 2018
Beirut Stock Exchange
| Rank | Company | Sector |
| --- | --- | --- |
| 1 | Bank Audi | Banks |
| 2 | BLOM Bank | Banks |
| 3 | Holcim Liban | Construction Materials |
| 4 | Bank of Beirut | Banks |
| 5 | BLC Bank | Banks |
| 6 | Banque BEMO | Banks |
| 7 | Byblos Bank | Banks |
| 8 | Solidere | Real Estate |
| 9 | Rasamny Younis Motor Company | Retail |
| 10 | S. L. des Ciments Blancs | Construction Materials |
* Based on Fiscal Year 2018
Palestine Exchange
| Rank | Company | Sector |
| --- | --- | --- |
| 1 | The National Bank | Banks |
| 2 | Arab Islamic Bank | Banks |
| 3 | Palestine Securities Exchange | Diversified Financial Services |
| 4 | Bank of Palestine | Banks |
| 5 | AL-Quds Bank for Development & Investment | Banks |
| 6 | Palestine Industrial Investment Company | Industrial Conglomerates |
| 7 | Palestine Telecommunication Co | Telecommunication Services |
| 8 | Beit Jala Pharmaceutical Company | Health Care |
| 9 | Palestine Islamic Bank | Banks |
| 10 | National Insurance Co | Insurance |
| 11 | Jerusalem Pharmaceutical Co | Health Care |
| 12 | Wataniya Mobile | Telecommunication Services |
| 13 | Al-Shark Electrode Company | Electrical Components and Equipment |
| 14 | The National Carton Industry | Containers & Packaging |
| 15 | Trust International Insurance Co. | Insurance |
| 16 | Ahliea Insurance Group | Insurance |
| 17 | Al Mashriq Insurance Co | Insurance |
| 18 | Arab Company for Paints Products | Chemicals |
| 19 | Nablus Surgical Center | Health Care |
| 20 | National Aluminium and Profile | Metals and Mining |
| 21 | Palestine Poultry Company | Food and Beverages |
| 22 | Union Construction and Investment | Real Estate |
| 23 | Arab Hotels Co. | Hotels and Leisure |
| 24 | Arab Palestinian Investment Company | Industrial Conglomerates |
| 25 | Birzeit Pharmaceutical Company | Health Care |
| 26 | Dar Al-Shifa Pharmaceuticals | Health Care |
| 27 | Golden Wheat Mills Co. | Food and Beverages |
| 28 | Palestine Investment Bank | Banks |
| 29 | Al-Takaful Palestinian Insurance | Insurance |
| 30 | Palestine Development & Investment Co. | Diversified Financial Services |
| 31 | Palestine Insurance Company | Insurance |
| 32 | Palestine Plastic Industries Co. | Containers & Packaging |
| 33 | Al-Wataniah Towers | Real Estate |
| 34 | Global United Insurance Company | Insurance |
| 35 | Sanad Construction Resources | Construction Materials |
| 36 | The Vegetable Oil Industries Company | Food and Beverages |
| 37 | Arab Real Estate Establishment Co | Real Estate |
| 38 | Palestine Real Estate Investment Co | Real Estate |
| 39 | Globalcom Telecommunications Plc | Telecommunication Services |
| 40 | Jerusalem Real Estate Investment Co | Real Estate |
| 41 | PalAqar for Real Estate Development & Management | Real Estate |
| 42 | Palestinian Company for Distribution & Logistic Services | Transportation and Logistics |
| 43 | Arab Investors Public | Diversified Financial Services |
| 44 | Jerusalem Cigarette Co | Tobacco |
| 45 | Palestine Electric Company | Utilities |
| 46 | Palestine Investment and Development Co | Industrial Conglomerates |
| 47 | The Ramallah Summer Resorts Company | Hotels and Leisure |
| 48 | Al-Aqariya Trading Investment | Real Estate |
| 49 | TEST | SECTOR |
| 50 | The Saudi British Bank ESG Report 2018 | test |
* Based on Fiscal Year 2018